Addis Future Space for Strong Girls
አዲስ መነሻ የጠንካራ ሴቶች ማፍለቂያ ማዕከል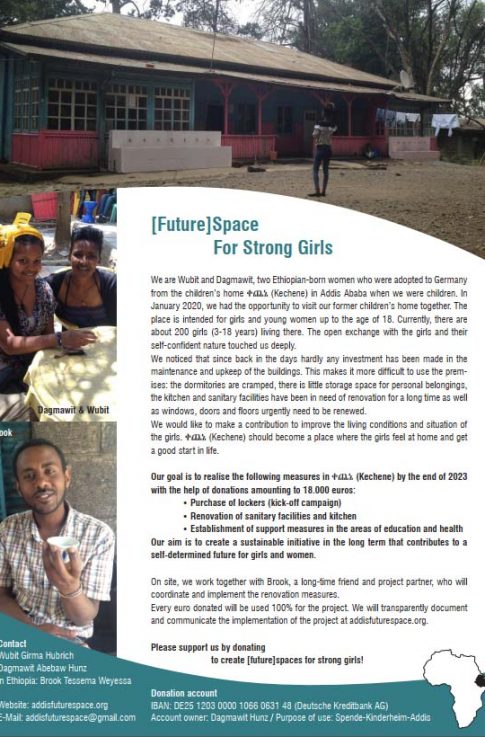 Dagmawit and Wubit lived at Kechene orphanage when they were kids. Between 1996 and 1997 they were adopted to Germany. Both never stopped going back to Ethiopia and they have always been looking for ways to bring about change in their home country. As a first step they have decided to support their earlier girl's orphange.
Donation to Kechene orphanage
Last update: 25th of February 2021
Our first goal was to buy lockers for the girls of Kechene so they can finally organize their private space. We are so glad that we already have achieved that specific goal with your support.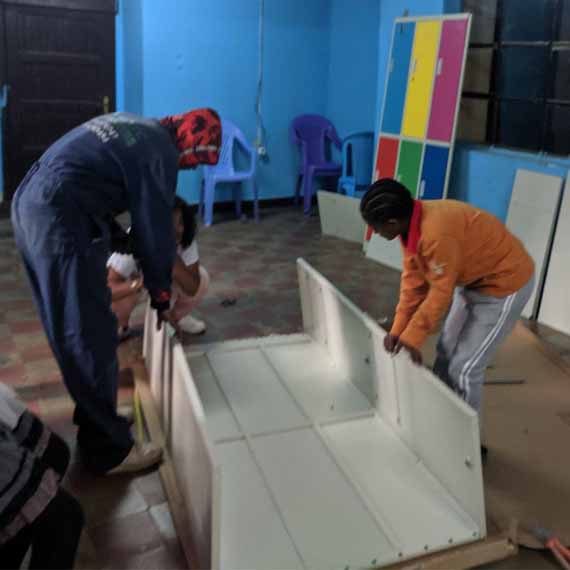 Almost 200 lockers were delivered to Kechence on the 11th of January 2021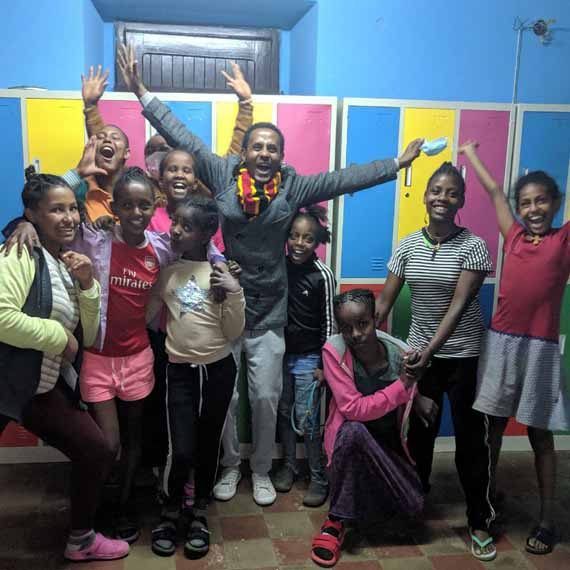 Addis Future Space for Girls